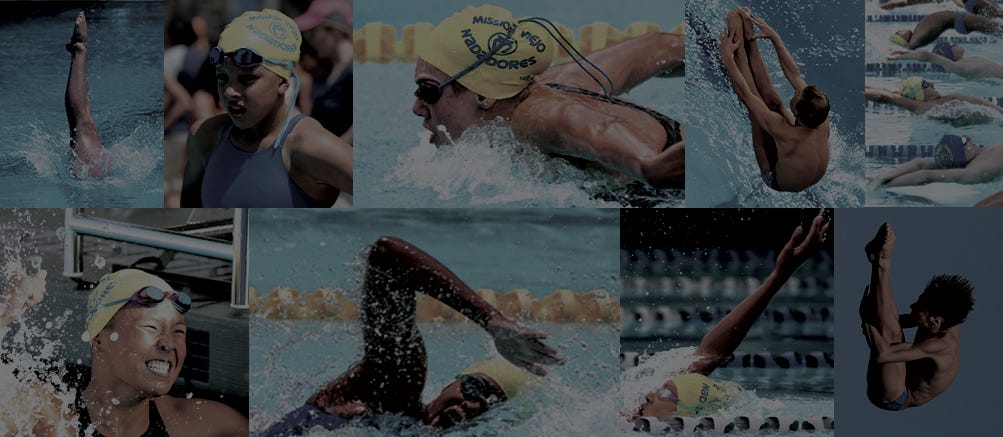 Seal Beach, CA - September 17, 2021 - TYR Sport is proud to announce that it has signed on as the exclusive swimwear supplier for the Mission Viejo Nadadores.

A USA Swimming designated level "Gold Medal Club", the Mission Viejo Nadadores swimming and diving programs will now be exclusively outfitted by TYR. "TYR is an industry leader with exceptional swim products, and we are confident that this relationship will provide our athletes additional tools to achieve greatness in the world of swimming," said Mission Viejo Nadadores Head Coach Mark Schubert.

The Mission Viejo Nadadores have a legendary history of producing Olympic level athletes. Every single Olympic team since 1968 has had a Nadadore on the team. In addition, athletes from the Mission Viejo Nadadores have earned 20 Olympic medals, 22 World Records and 91 American Records. Most recently, the Mission Viejo Nadadores Diving team won the National Championship in August.

"Mission Viejo is thrilled to enter into a long and productive partnership with TYR, one of the true innovative leaders in the aquatic apparel and equipment world," said Head Diving Coach Michele Mitchell. "We know our national teams and divers of all ages will benefit from TYR products and we look forward to wearing their gear with pride. With the 2028 Olympics just 6 years away and knocking on our doorstep, as well as the numerous events we will host in the future, this new partnership will be beneficial to all involved, most importantly, the athletes."

"TYR is proud to partner with the Mission Viejo Nadadores, an elite-level program with a storied history of athletic excellence," said Matt DiLorenzo, Chief Executive Officer of TYR Sport. "The athletes and coaches at Mission Viejo continue to raise the bar for future generations of swimmers and divers. We look forward to providing them with the technical products they need to perform at the highest levels in sport."
Since its inception three decades ago, TYR Sport has grown to exist as one of the world's most recognizable swimming and triathlon brands. Founded in Huntington Beach, California, the American company has garnered industry success for major technologies including the celebrated Venzo technical suit. Today, TYR has become synonymous with the most groundbreaking athletes in swimming and continues to be the choice of champions.
About TYR
Named for TYR the Norse god of valor and sacrifice, we're a company built on commitment and discipline. We've been pushing the limits of innovation to propel athletes to their absolute best for over 35 years. Whether it's personal records or world championships, we have the hard-earned hardware to back it up.