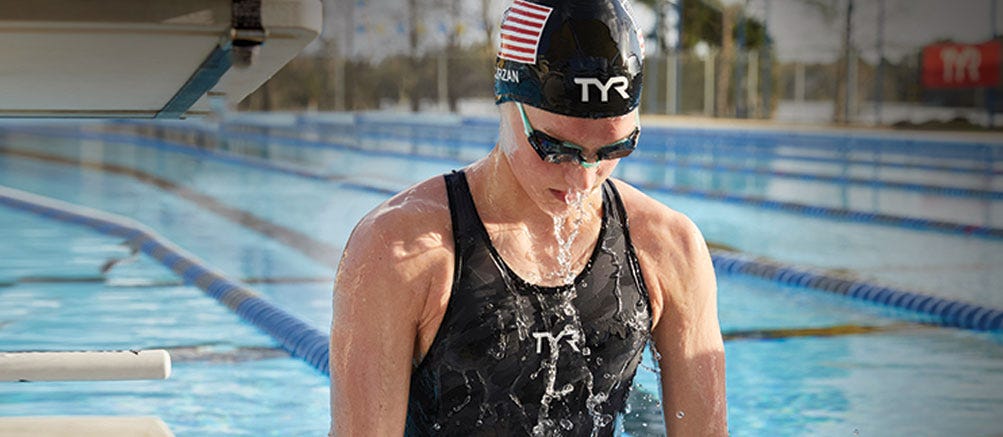 Seal Beach, CA - February 25, 2022 - TYR Sport Signs Olympic Medalist Claire Curzan.

At just 17-years-old, Claire Curzan is a rising victor in the water. A 15x Individual NAG record holder and the youngest female athlete to hold an American Record, Curzan has been a facet on the national stage for years.

She exploded onto the international scene at the 2019 World Junior Championships, battling her way to one gold, one silver, and two bronze medals. In 2021, Curzan made her Olympic debut at the Tokyo Games, where she competed in the individual 100m Butterfly and brought home a silver medal for her effort in the preliminaries of the 4x100m Medley Relay. She finished 2021 with an electrifying performance at the Short Course World Championships, finishing with two gold, two silver, and two bronze medals. By the end of the year, Curzan had cemented herself as a force on the international level. And she's just getting started. Only at the start of her career, Curzan's enduring dedication and tenacity will continue to defend her stance as one of the most elite swimmers in the world.

"I am so excited to join Team TYR!" said Curzan, "We both value performance and have a true passion for swimming. Recently, I was able to set a new American Record in the 100 yard butterfly wearing the Venzo Phantom suit. I am looking forward to this journey with an amazing company who believes in me."

Curzan recently finished her last high school season, wrapping up her time competing for her high school, Cardinal Gibbons. She continues to compete with her club team, the TAC Titans. As the #1 high school recruit of her class, she will be continuing her athletic career as a part of Stanford University's Class of 2026. Her unrelenting dedication to excellence and indisputable athletic prowess truly represent TYR's mission. With Curzan's signing, she will join a growing team of champions, including Torri Huske, Kelsi Dahlia, Annie Lazor, Lilly King, and Katie Ledecky.

"We at TYR Sport are very proud to bring Claire aboard our team," Matt Dilorenzo, CEO of TYR Sport, said, "She is a force to be reckoned with and is already such a powerful athlete. We know that she has an unstoppable career ahead of her, and we can't wait to see where she will go from here."

Since its inception three decades ago, TYR Sport has grown to exist as one of the world's most recognizable swimming and triathlon brands. Founded in Huntington Beach, California, the American company has garnered industry success for major technologies including the celebrated Venzo technical suit. Today, TYR has become synonymous with the most groundbreaking athletes in swimming and continues to be the choice of champions.

About TYR

Named for TYR the Norse god of valor and sacrifice, we're a company built on commitment and discipline. We've been pushing the limits of innovation to propel athletes to their absolute best for over 35 years. Whether it's personal records or world championships, we have the hard-earned hardware to back it up.