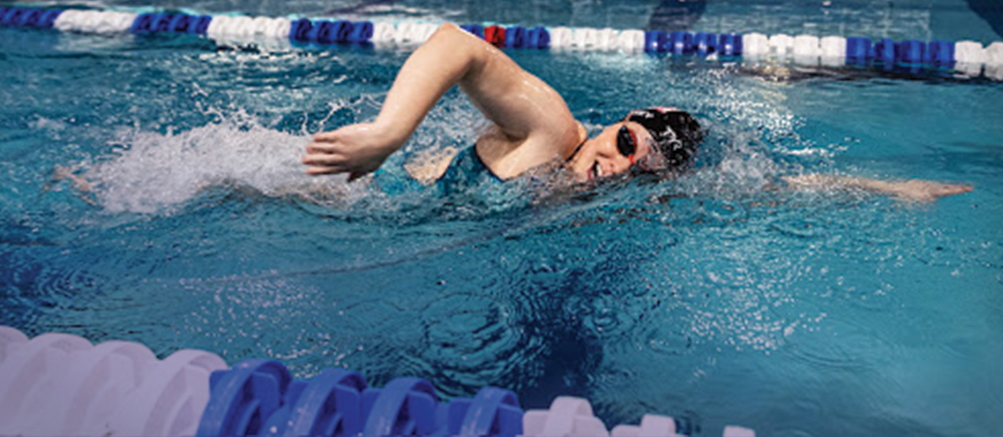 Seal Beach, CA – August 18th, 2021 - TYR Sport is proud to announce the signing of Para-Athlete Morgan Stickney.

Stickney is a swimmer, student, and bilateral amputee. At the age of 15, she was ranked among the top 20 swimmers in the country, with her eyes set on the highest levels of the sport. Though an extremely rare vascular disease robbed her of her left leg, Morgan never let her love for the water fade. Just six weeks after the surgery, she was back in the pool, training for the 2018 Para Nationals, where she finished first place in two events. The disease returned and took her right leg in November 2019, but she continues to fight and will compete in Tokyo and beyond.

The disease returned and took her right leg in November 2019, but she continues to fight and will compete in Tokyo. Morgan is the only person in the United States with this disease and doctors at Brigham & Women hospital are researching her DNA. Most likely they will name the disease after her. Morgan is a pre-med student at Biola University in Southern California, and hopes to become a doctor.

"We are so proud to have Morgan represent TYR as our first ever sponsored Para-Athlete." said Matt DiLorenzo, CEO of TYR Sport. "Her goals in and out of the pool are simply inspiring, and we have no doubt that she will continue to fight, dream big, and push the envelope for all bilateral amputees."

As a member of team TYR, Stickney will join sponsored swimmers including Olympic Medalists Katie Ledecky, Simone Manuel, Ryan Lochte, Lilly King, Michael Andrew, Annie Lazor, Townley Haas, Melanie Margalis, Tom Shields, Torri Huske and Kelsi Dahlia, as well as Olympians Nic Fink, Jordan Wilimovsky, Molly Hannis and Ashley Twichell.

Since its inception three decades ago, TYR Sport has grown to exist as one of the world's most recognizable swimming and triathlon brands. Founded in Huntington Beach, California, the American company has garnered industry success for major technologies including the celebrated Venzo technical suit. Today, TYR has become synonymous with the most groundbreaking athletes in swimming and continues to be the choice of champions.
About TYR
Named for TYR the Norse god of valor and sacrifice, we're a company built on commitment and discipline. We've been pushing the limits of innovation to propel athletes to their absolute best for over 35 years. Whether it's personal records or world championships, we have the hard earned hardware to back it up.