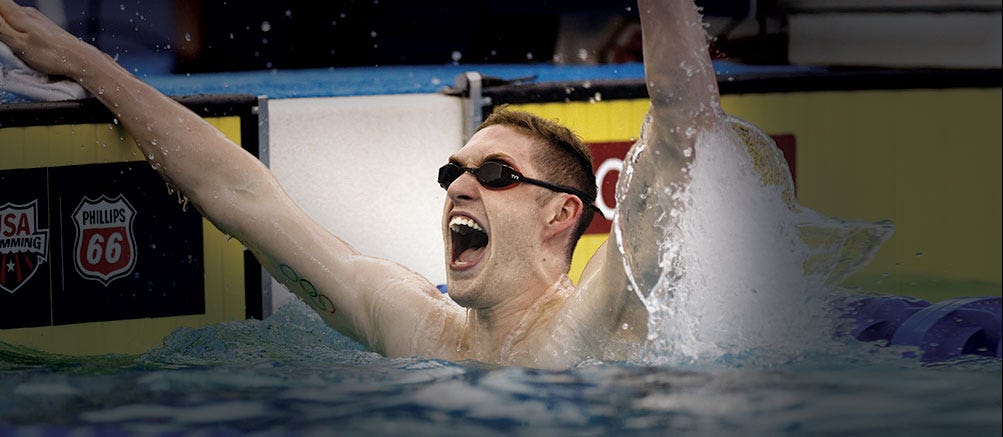 Seal Beach, CA - June 14, 2022 -TYR Sport Signs Olympic Gold Medalist and World Record Holder Hunter Armstrong

TYR Sport is pleased to announce the signing of long-course world record holder in the 50m backstroke and 2020 Olympic Gold Medalist, Hunter Armstrong. Armstrong will swim multiple events at the upcoming World Championships in Budapest, including the 50 & 100 backstroke, as well as the 4x100 free & medley relays. His world record in the 50m backstroke shaved .09 seconds off the previous standing record.

"I've achieved my greatest performances so far while wearing TYR, I trust their products and I am glad TYR is trusting me back. I'm honored to officially become a TYR athlete and join a team made of the greatest swimmers I know. My first partnership as a pro athlete couldn't have been a better fit," said Armstrong.

"Hunter Armstrong is poised to carry on the tradition of American excellence in men's backstroke. His record-shattering performances prove he will be one to watch throughout the next Olympic cycle and beyond. His competitive drive aligns perfectly with our core company values, and we look forward to supporting him with best-in-class racing and training gear," said Matt DiLorenzo, CEO of TYR Sport.

After the World Championships, Armstrong will be heading to California, following his coach Matt Bowe, and will be training with the pro group at the University of California-Berkeley.

With Armstrong's signing, he will join a growing team of champions on the TYR roster, including Michael Andrew, Nic Fink, Bobby Finke, Torri Huske, Claire Curzan, Phoebe Bacon, Annie Lazor, Lilly King, and Katie Ledecky.
Since its inception three decades ago, TYR Sport has grown to exist as one of the world's most recognizable swimming and triathlon brands. Founded in Huntington Beach, California, the American company has garnered industry success for major technologies including the celebrated Venzo technical suit. Today, TYR has become synonymous with the most groundbreaking athletes in swimming and continues to be the choice of champions.


About TYR
Named for TYR the Norse god of valor and sacrifice, we're a company built on commitment and discipline. We've been pushing the limits of innovation to propel athletes to their absolute best for over 35 years. Whether it's personal records or world championships, we have the hard-earned hardware to back it up.