TYR Girls' Conquest Trinity Top
Get out there in the TYR Girls' Conquest Trinity Top.
Designed for young athletes, the BTRCNK7Y features an ideal blend of comfort and function. With sleek/flexible straps and an open triple-bound X-back, the Trinity top provides girls with a fun silhouette they're sure to love. In addition to breathable Durafast Lite fabric, power mesh control and 360 degree range of motion, the Trinity top is created with UPF 50+ technology to ensure sun safety during every outdoor adventure.
Durafast Lite: 88% Polyester / 12% Spandex
You May Also Like US$@Recommendation.SalePrice
US$@Recommendation.Price
Features
Durafast Lite®
200+ Hours of performance | Lightweight | UPF 50+ technology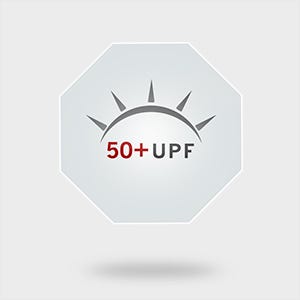 UPF 50+ Protection
Effectively blocks ultraviolet (UV) radiation for safety during outdoor sun exposure
Lightweight
Breathable fabric formulated to ensure uninhibited range of motion
Size Chart
-
XS
4/5
22
S
6/6X
24
M
7/8
26
L
10/12
28
XL
14/16

39 - 43

44 - 48

49 - 53

54 - 58

59 - 63

35 - 45

45 - 55

55 - 70

70 - 95

95 - 125

20.5 - 21.5

22 - 23

23.5 - 24.5

25 - 26.5

27 - 29
*THIS CHART IS INTENDED FOR CHILDREN'S SIZING ONLY.
*ALL MEASUREMENTS LISTED ARE IN INCHES.
*WEIGHT IS IN POUNDS