TYR Women's Hurricane® Wetsuit Cat 2
Boasting features that minimize drag and maximize speed, the Women's TYR Hurricane® Wetsuit Cat 2 is the ideal choice for intermediate and beginner triathletes looking for an edge.
Constructed with 39 Cell Yamamoto Nano SCS neoprene, every HCATF6A wetsuit is reliable, resistant to abrasions and provides high heat retention. As one of the triathlon industry's most durable textiles, Yamamoto neoprene is also designed to ensure a comfortable fit. Rather than a standard seam construction, each Cat 2 utilizes speed wrap paneling to comfortably hug and hold you in.
Packed with advanced features at an affordable price, the Cat 2 wetsuit includes strategically placed elevation panels in core to help maintain lift in the water. When working in conjunction with form-fitting wrist cuffs, the result is maximized power strokes without any water intake.
Each and every HCATF6A wetsuit also includes quick release ankle cuffs and state-of-the-art range of motion zones.
All TYR Hurricane® wetsuits are WTC (Ironman) / USAT legal.
You May Also Like US$@Recommendation.SalePrice
US$@Recommendation.Price
Features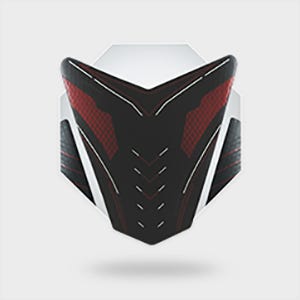 360° Core Stabilization System
Five core stabilization panels precisely target the muscle groups to elevate the swimmer ensuring optimal body position and preservation of core strength over the long-term of the swimming race.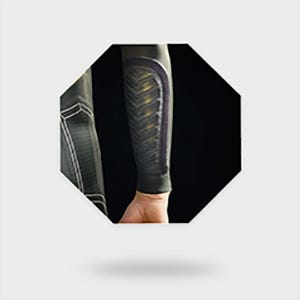 Form-fitting Wrist Cuffs
Designed to support power strokes, prevent water intake and maximize energy output
Quick Release Ankle Cuffs
Tapered legs allow the suit to reverse and open for a quick and effortless transition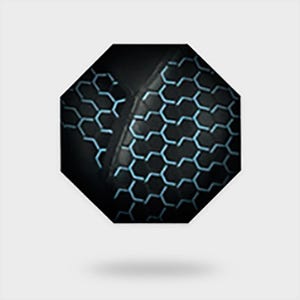 Speed Wrap Paneling
Provides elevation throughout the legs, chest and core to reduce water drag
Size Chart
HT/WT
-5'0"
5'1"
5'2"
5'3"
5'4"
5'5"
5'6"
5'7"
5'8"
5'9"
5'10"
5'11"+
| | | | | | | | | | | |
| --- | --- | --- | --- | --- | --- | --- | --- | --- | --- | --- |
| -99 | 100-106 | 107-113 | 114-120 | 121-127 | 128-134 | 135-141 | 142-148 | 149-155 | 156-162 | 163 |
| XS | XS | S | S | S/M | M | M | M/L | L | L | XL |
| XS | XS | S | S | S/M | M | M | M/L | L | L | XL |
| XS | XS | S | S | S/M | M | M | M/L | L | L | XL |
| XS | S | S | S | S/M | M | M | M/L | L | L | XL |
| XS | S | S | S | S/M | M | M | M/L | L | L | XL |
| S | S | S | S/M | S/M | M | M | M/L | L | XL | XL |
| S | S | S | S/M | S/M | M | M/L | L | L | XL | XL |
| S | S | S/M | S/M | M | M | M/L | L | L | XL | XL |
| S/M | S/M | S/M | S/M | M | M/L | M/L | L | L | XL | XL |
| S/M | S/M | S/M | M | M | M/L | M/L | L | XL | XL | XL |
| S/M | S/M | S/M | M | M/L | M/L | L | L | XL | MEN'S M | MEN'S M |
| S/M | S/M | S/M | M | M/L | M/L | L | L | XL | MEN'S M | MEN'S M |
*HEIGHT IS IN FEET AND INCHES
*WEIGHT IS IN POUNDS