Women's TYR Hurricane® Freak of Nature Wetsuit
The pinnacle of wetsuit performance, the Women's Hurricane Freak of Nature Wetsuit is constructed of 100% Yamamoto 40 Cell Neoprene. Featuring remarkable stretch-and-return capacity, "The Freak" (as we affectionately call it), has been referred to as an "Engineering Marvel" by the triathlon industry and is incomparably soft and pliant. WTC (Ironman) / USAT legal.
Meet the Women's TYR Hurricane® Freak of Nature Wetsuit, the absolute pinnacle of wetsuit performance.
Constructed with 100% Yammamoto 40 Cell Neoprene, the Women's TYR Hurricane® Freak of Nature is regarded by the triathlon community as the industry's most cutting-edge wetsuit. Driving acceleration and increasing buoyancy, the Freak of Nature is as pliant as it is powerful. Equipped with speed wrap paneling throughout the legs, chest and core, the HFNF6A reduces drag for enhanced race performance at every level. While graded force catch panels, form fitting wrist cuffs and range of motion zones help to maximize body position and distance per stroke, 360 degree core stabilization targets muscle groups for sustained abdominal strength during every swim.
Calculated, calibrated and repeatedly revised to ensure an innovative 7X stretch factor, we're not afraid to contend, the TYR Hurricane® Freak of Nature exists in a class all its own.
All TYR Hurricane® wetsuits are WTC (Ironman) / USAT legal and provide UPF 50+ sun protection.
Already a Freak owner? Register Your Freak of Nature Suit here.
Please Note: TYR Hurricane® Wetsuits can be returned for EXCHANGE only. Suits that have been used or gently worn cannot be returned. No exceptions. For complete triathlon wetsuits return policy and warranty information, please click here.


You May Also Like US$@Recommendation.SalePrice
US$@Recommendation.Price
Features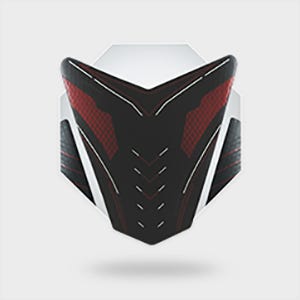 360° Core Stabilization System
Five core stabilization panels precisely target the muscle groups to elevate the swimmer ensuring optimal body position and preservation of core strength over the long-term of the swimming race.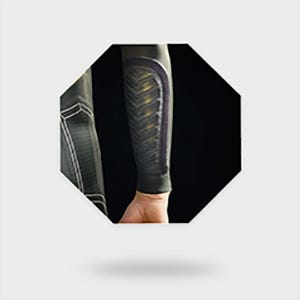 Form-fitting Wrist Cuffs
Designed to support power strokes, prevent water intake and maximize energy output
Quick Release Ankle Cuffs
Tapered legs allow the suit to reverse and open for a quick and effortless transition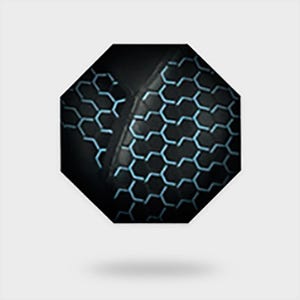 Speed Wrap Paneling
Provides elevation throughout the legs, chest and core to reduce water drag
Size Chart
HT/WT
-5'4"
5'5"
5'6"
5'7"
5'8"
5'9"
5'10"
5'11"
6'0"
6'1"
6'2"
6'3+"
| | | | | | | | | | | | | | |
| --- | --- | --- | --- | --- | --- | --- | --- | --- | --- | --- | --- | --- | --- |
| -138 | 139-145 | 146-152 | 153-159 | 160-166 | 167-173 | 174-180 | 181-187 | 188-194 | 195-201 | 202-208 | 209-215 | 216-222 | 223 |
| XS | S | S | S/M | S/M | M | M/L | L | L | L | XL | XL | XL | XXL |
| XS | S | S | S/M | S/M | M | M/L | L | L | L | XL | XL | XL | XXL |
| XS | S | S | S/M | M | M | M/L | L | L | L | XL | XL | XL | XXL |
| XS | S | S | S/M | M | M | M/L | L | L | L | XL | XL | XL | XXL |
| XS | S | S | S/M | M | M | M/L | L | L | L | XL | XL | XL | XXL |
| S | S | S/M | S/M | M | M | M/L | L | L | L | XL | XL | XL | XXL |
| S | S | S/M | M | M | M/L | M/L | L | L | L | XL | XL | XL | XXL |
| S | S | S/M | M | M | M/L | M/L | L | L | XL | XL | XL | XXL | XXL |
| S/M | S/M | M | M | M/L | M/L | L | L | L | XL | XL | XL | XXL | XXL |
| S/M | S/M | M | M | M/L | M/L | L | L | L | XL | XL | XL | XXL | XXL |
| S/M | S/M | M | M | M/L | M/L | L | L | L | XL | XL | XL | XXL | XXL |
| S/M | S/M | M | M | M/L | M/L | L | L | L | XL | XL | XL | XXL | XXL |
*HEIGHT IS IN FEET AND INCHES
*WEIGHT IS IN POUNDS