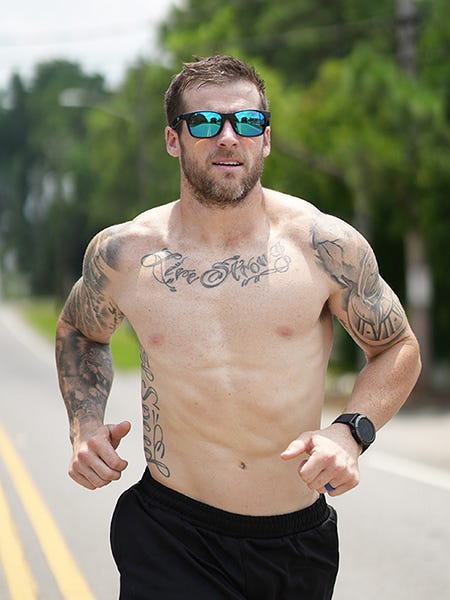 Travis Mayer
7X CROSSFIT GAMES COMPETITOR
Nationality: American
Hometown: Buffalo, NY
Sport: CrossFit
Clean and Jerk: 360 lbs
Back Squat: 500 lbs
Snatch: 295 lbs
Pull-ups: 85 reps unbroken
Height: 5'11"
Weight: 185-195 lbs
Bio:
Talk about the unassuming guy next door. Travis Mayer could be standing next to you and you would never know that he is one of the fittest men on the planet. Travis is a Southern Georgia boy through and through. He grew up youngest of 3 siblings and was a fierce competitor from an early age, involved in cross-country, track, basketball and eventually found his way to competitive motocross at the age of 13.

Finding his love through sports he was introduced to CrossFit in 2011. Immediately knowing his goal was to win the CrossFit Games, he dedicates his life to pursue that dream from always trying to be a role model for his 4 young children while being a gym owner of CrossFit UNTD, in Alpharetta, GA. Travis is a 7X time CrossFit Games athlete and on the taller side, at 5'11", 205lbs. Travis has a raw strength and he makes moving heavy things look effortless.

Outside of the gym Travis is a family man and spends all his time with his wife and 4 kids. Travis keeps his personal life outside of the gym to himself but is well known for his energy, humor and daily antics in the gym, not to mention his killer dance moves.