Women's Layback Dress - Solid
Whether you're hanging by the pool, cruising to the beach or strolling the boardwalk, the Women's Layback Dress - Solid is the perfect throw-over to bring along for the day.
Lightweight and ultra comfortable, the TLBSO7A provides front and back coverage with a U-shaped neck and a slightly lifted hem on the center of each side leg. In addition to its easy, loose fit, the Layback Dress comes in multiple color options.
65% Polyester / 35% Rayon Jersey
Features
Durafast Lite™
200+ Hours of performance | Lightweight | UPF 50+ technology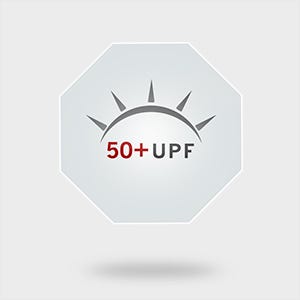 UPF 50+ Protection
Effectively blocks ultraviolet (UV) radiation for safety during outdoor sun exposure
Lightweight
Breathable fabric formulated to ensure uninhibited range of motion
Size Chart
Size
Chest
Waist
Hip
Torso
26
-
-
28
XXS
-
30
XS
0/2
32
S
4/6
34
M
8
36
L
10/12
38
XL
14/16
40
-
-
42
-
-

28 - 29.5

30 - 31

31.5 - 32.5

33 - 34

34.5 - 35.5

36 - 37.5

38 - 39.5

40 - 41.5

42 - 43.5

23 - 24.5

25 - 26

26.5 - 27.5

28 - 29

29.5 - 30.5

31 - 32.5

33 - 34.5

35 - 36.5

37 - 38.5

29.5 - 30.5

31 - 32.5

33 - 34.5

35 - 36.5

37 - 38.5

39 - 40.5

41 - 42

42.5 - 43.5

44 - 45

54.5 - 55.5

56 - 57

57.5 - 58.5

59 - 60

60.5 - 61.5

62 - 63

63.5 - 64.5

65 - 66.5

67 - 68.5
*All measurements are in inches