TYR Women's Amira Top - Boho Floral
Designed for a dynamic lifestyle, the TYR Women's Amira Top - Boho Floral caters to adventurists both in and out of the water.
From the boat to the beach, the BAMBOF7A features the ultimate blend of comfort and function. With a high neck for maximum support, removeable cups and a full coverage band, this aquatic sports bra is inspired by women who aren't afraid to sweat it out. Created with UPF 50+ technology, the fully lined BAMBOF7A ensures sun safety for every outdoor activity.
Breathable fabric, power mesh control and 360 degree range of motion guarantee a sleek fit and unrestricted movement.
This is a maximum support top and is recommended for C/D/DD cup sizes.
TYR Fabrication: 83% Polyester / 17% Spandex
You May Also Like US$@Recommendation.SalePrice
US$@Recommendation.Price
Features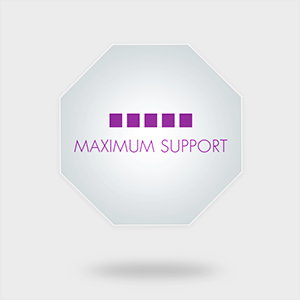 Maximum Support
Our strongest support level ensures uninhibited movement while maintaining comfort and stability
CUP SIZE: A | B | C | D
UPF 50+ Protection
Effectively blocks ultraviolet (UV) radiation for safety during outdoor sun exposure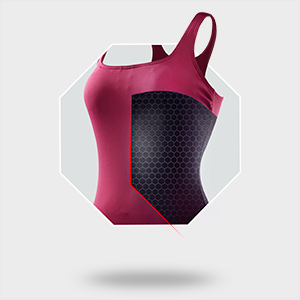 Power Mesh
Additional structure provides more support where it's needed most.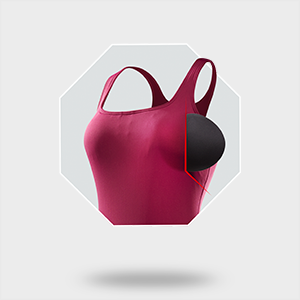 Removable Cups
Customizable support for maximum comfort - 50% thinner than most swim cups
Size Chart
size
26
XS
0/2
28
S
4/6
30
S
4/6
32
M
8
34
M
8
36
L
10/12
38
XL
14/16
40
1X
-
42
2X
-
chest

28 - 29.5

30 - 31
31.5 - 32.5
33 - 34
34.5 - 35.5
36 - 37.5
38 - 39.5
40 - 41.5

42 - 43.5

waist

23 - 24.5

25 - 26
26.5 - 27.5
28 - 29
29.5 - 30.5
31 - 32.5
33 - 34.5
35 - 36.5

37 - 38.5

hip

29.5 - 30.5

31 - 32.5
33 - 34.5
35 - 36.5
37 - 38.5
39 - 40.5
41 - 42
42.5 - 43.5

44 - 45-

torso

54..5 - 55.5

56 - 57
57.5 - 58.5
59 - 60
60.5 - 61.5
62 - 63
63.5 - 64.5
65 - 66.5

67 - 68.5
*All measurements are in inches