Second annual event lands on Huntington Beach in September 2024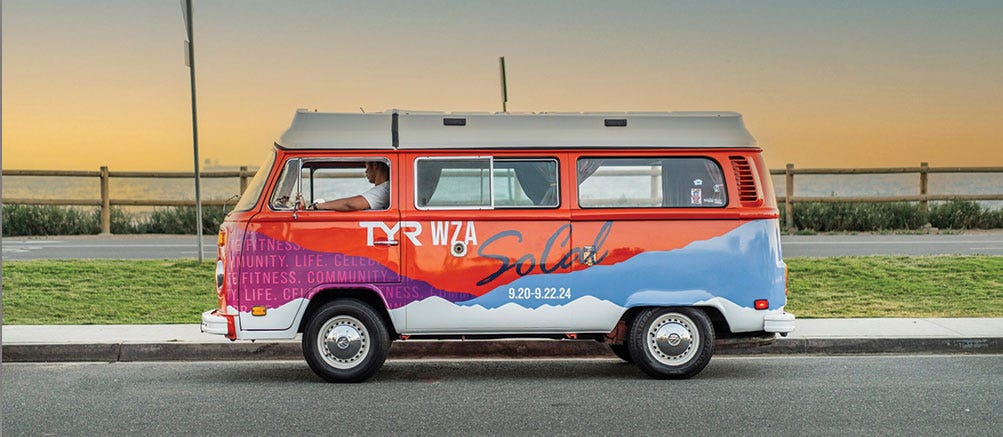 JULY 12, 2023, MIAMI, FL. – The TYR Wodapalooza ("WZA"), the world's largest and most renowned functional fitness festival, announced today it will expand its unique fitness celebration to Huntington Beach, CA, with a second annual event on September 20-22, 2024. This one-of-a-kind festival and competition will take place outside of South Florida for the first time since its inception in 2012.

A Loud And Live event, the expansion signals a new chapter in the festival's history, bringing the electrifying atmosphere and unmissable spectacle of live fitness competitions to Southern California, home to one of the nation's most active fitness communities. Since its inaugural event, Wodapalooza has been synonymous with a unique fusion of competition, fitness lifestyle, and community celebration, providing an experience for fans, brands, and athletes unlike any other. The TYR WZA SoCal provides a second festival experience across the backdrop of California, and rounds out a coast-to-coast TYR WZA presence, providing a platform for the community to engage with annually.

"We're constantly looking for ways to evolve and expand, and a second yearly festival and competition on the West Coast is a natural step as we continue to cater to WZA's ever-growing global fanbase," said Marco Sagrera, Chief Strategy Officer of Loud And Live. "It's an exciting development for our at-large community, including fans, athletes, and our title partner TYR, who is expanding their commitment to include the TYR WZA SoCal."

"TYR was initially founded in Huntington Beach in 1985, and we couldn't be more excited to be bringing a premier fitness event to the community where our company first planted its roots nearly 40 years ago. As our partnership continues to grow with Loud And Live, we look forward to engaging with the athletes and spectators at both the Miami and SoCal Wodapalooza competitions", said Matt DiLorenzo, CEO of TYR.
The TYR Wodapalooza SoCal multi-day festival will have a similar format to the yearly TYR WZA Miami festival, with 1,000 competing athletes from around the world, brand activations and fitness lifestyle experiences, including educational seminars and workshops.

"We're proud to bring the same commitment to what has made Miami the destination festival for over a decade", said Dylan Malitsky, VP of Loud And Live Sports. "California has a rich history in our sport and with our community. Huntington Beach will provide the perfect sister festival experience. We look forward to celebrating with our community on the West Coast."
More information on TYR Wodapalooza SoCal will be available at www.wodapalooza.com and on Instagram: @wodapalooza.
About TYR
At TYR, we create innovative and performance-driven products that empower athletes to reach their highest potential and inspire them to be their best selves.
About Loud and Live
Loud And Live is a live events, media, marketing, and entertainment company, fusing music, sports, lifestyle, and content development. Headquartered in Miami with a presence across the United States, Europe, and Latin America, Loud And Live is driven by its passion for creating compelling experiences for global audiences. www.loudlive.com
MEDIA CONTACT:
TYRSportPR@coynepr.com
973-588-2000