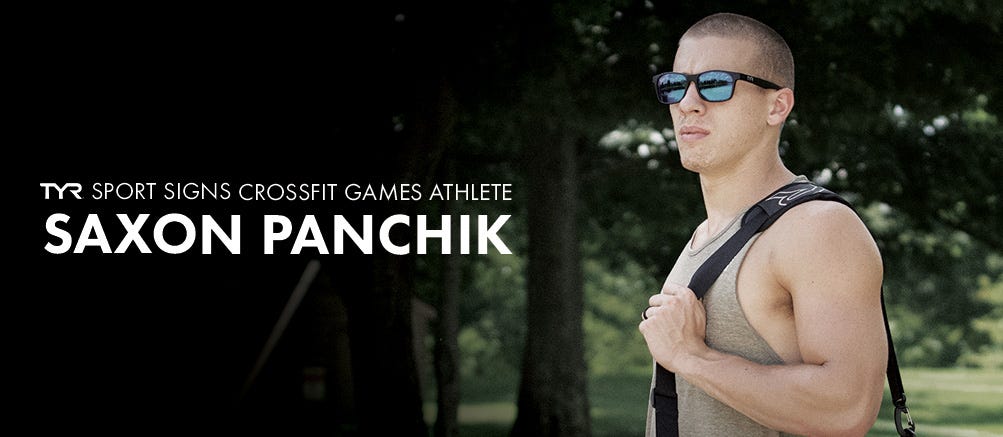 Seal Beach, CA – September 3, 2021 - TYR Sport is excited to announce the signing of elite Fitness athlete Saxon Panchik.

"We're excited to welcome Saxon to Team TYR," said Matt Dilorenzo, CEO of TYR Sport. "He embodies the TYR mantra of innovation and the intense spirit of competition. Saxon is the perfect fit as we continue to build on our presence in the fitness space."

Venturing into the fitness world in 2014, Panchik quickly found his footing in the sport, competing at the Open. One year later, Saxon progressed to Regionals with a 23rd place finish. From there he began to advance in the regional ranks, placing 11th in 2016 and then 7th in 2017. In 2018 he secured his invitation to the CrossFit® Games, boasting a 19th place finish overall. In this year's Games, Panchik capitalized on his sophomore season, jumping all the way to a 5th place finish.

"I am excited to announce my partnership with TYR." Panchik said. "Being able to align with a company that has a reliable product that I can count on in and out of the water is so important to me as a professional athlete, especially when every second counts."

As a member of team TYR, Panchik will join sponsored athletes including Olympic Medalists Katie Ledecky, Simone Manuel, Ryan Lochte, Lilly King, Melanie Margalis, Tom Shields, Townley Haas, and Kelsi Dahlia, as well as Olympians Michael Andrew, Nic Fink, Annie Lazor, Molly Hannis, Jordan Wilimovsky and Ashley Twichell.
Since its inception three decades ago, TYR Sport has grown to exist as one of the world's most recognizable swimming and triathlon brands. Founded in Huntington Beach, California, the American company has garnered industry success for major technical innovation. Today, TYR has become synonymous with the most groundbreaking athletes and continues to be the choice of champions.

About TYR
Named for TYR the Norse god of valor and sacrifice, we're a company built on commitment and discipline. We've been pushing the limits of innovation to propel athletes to their absolute best for over 35 years. Whether it's personal records or world championships, we have the hard earned hardware to back it up.